About Dr. Petersen
---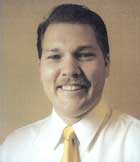 Originally from Mankato, MN, Dr. Petersen received his bachelors degree as well as his dental degree from the University of Minnesota. After a one year residency at the University, he opened the Lakeville practice in 1991. Dr. Petersen and his wife and children have lived in Lakeville since 1993.
About Dr. Watzl
---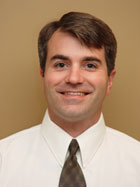 Originally from St. Paul, MN, but has lived in Prior Lake since 1985. After receiving his degree from the University of Minnesota in 1996, Dr. Watzl spent six years in the Air Force split evenly between Sacramento, CA and Anchorage, AK. Since leaving the Air Force in 2002, Dr. Watzl has been workinig as an associate for Dr. Petersen. Dr. Watzl and his wife live in Prior Lake.
Frequently Asked Questions
Is it possible to keep my teeth and gums healthy for a lifetime?
Yes, with routine dental and preventive care combined with excellent oral hygiene.
Is dental treatment painful?
No, when proper techniques are used, dental treatment can be extremely comfortable and pain free.
What does it mean when my gums bleed when I brush and floss?
This a sign that Periodontal Disease is present and needs to be treated. This is what leads to tooth loss.
How often should I have my teeth cleaned?
The American Dental Association recommends 3-4 times a year.
Does the office follow strict infection control protocol?
Yes, the office is fully compliant with OSHA and follows the American Dental Association guidelines for infection control.
Can I ask questions?
Yes, the doctor and staff always listen to your concerns, answer all of your questions in easy to understand terms and encourage patients to be involved with decisions regarding their treatment.
Is it easy to schedule an appointment?
Yes, our patients are always given appointments within a reasonable time period.
Is the office available for emergency care?
Yes, the office has a doctor on call 24 hours a day / 7 days a week. Emergency patients are seen and treated immediately.
Will I have to be referred to another office for treatment?
No, all phases of dentistry are provided at Dr. Petersen's Office.
Are dental x-rays harmful?
No, our equipment is state of the art and minimizes patient exposure. The office follows American Dental Association guidelines as to the frequency of radiographs.
Is it possible to make my teeth whiter?
Yes, the office offers professional teeth whitening.
Do I have to have silver fillings?
No, porcelain or white composite fillings are our treatment of choice.
Does my gum have to be blue and have metal show around my cap?
No, the office treatment of choice is the state of the art all-porcelain procera crowns.
Does my partial denture have to have these ugly metal clasps?
No, our treatment of choice is the very esthetic all acrylic flexi partial. These partials not only look better, they also feel better.
Do I have to wear something that I remove to replace missing teeth?
No, with implants dentures can be temporary.